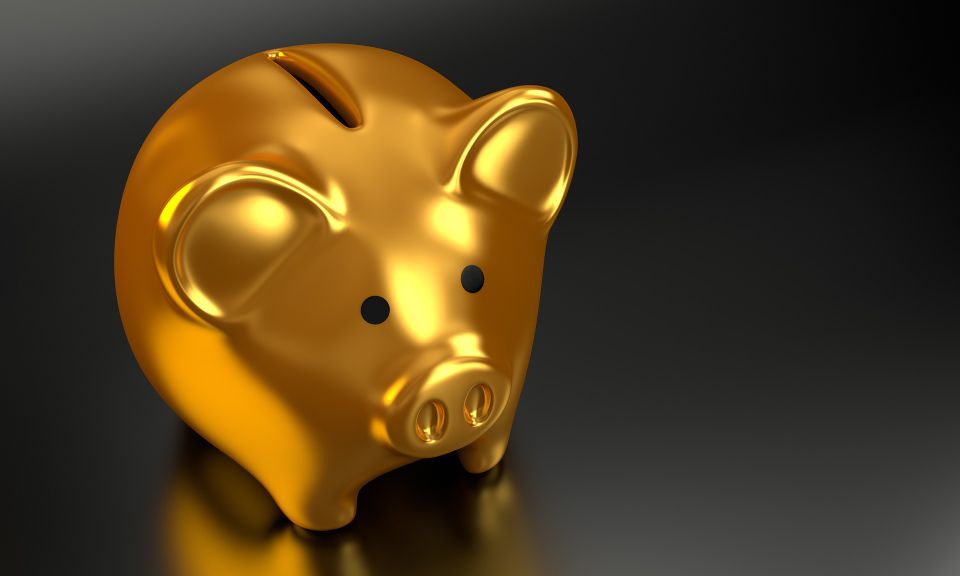 Smart, Same-Day, Quick Cash Loans in Boise, ID

• • • • • • • •
When people hear "quick cash loans," it often brings a negative connotation. It's true that there are predatory lenders out there who prey on people in desperate situations.

Idaho Finance

i

s here to break that mold. We are here to bring a fresh take to fast cash loans. We are responsible lenders with reasonable terms looking to help struggling people get access to the funds they need to build greater financial responsibility and independence. We are here to help relieve your fiscal stress, not add to it.
What Makes Idaho Finance's Same-Day Loans Different?
In order for us to break the mold in the same-day lending industry, we have made a number of changes that separate us from typical payday lenders. Some of our differences include:
Loan Amounts:

We offer loans up to $5000, not loans limited to the amount of a single paycheck. If you have emergency medical expenses or auto repair expenses, you may need more of a boost than one paycheck can provide.
Credit Checks: Many people assume that personal installment loans are out of reach for those with bad credit. While we do conduct credit checks (some payday lenders don't), we still offer loans for those with bad or limited credit.
Interest Rates:

Our interest rates are up to 50% less than payday lenders, making it possible to build credit with a loan from Idaho Finance, and end up more financially sound than when you started.
Approval Speed:

We have streamlined our personal loan approval process in order to offer same-day loan solutions. Our quick loan approval process can fit you with a loan that will meet both your immediate and long-term financial needs.
Payment Structure: Payday loans often have very strict payment structures that tack on fees at exorbitant rates. Idaho Finance's personal installment loans–even those obtained for fast cash–are designed to be repaid at a rate that you are significantly more likely to achieve, with minimal fees and barriers.
Common Reasons for Fast or Same-Day Cash Loans
In Boise, Idaho, while same-day cash loans are not a "one-size fits all" solution to financial troubles, there are many common reasons that these loans can be utilized to make life better. Some common reasons for fast installment loans include:
Home Repairs:

A busted pipe or a flooded basement can take you from financially stable to strapped for cash really quickly. Idaho Finance is here to help you protect the roof over your head by giving you access to funds to make necessary, emergency repairs.
Auto Repairs: Has your "check engine" light been on a little too long? Maybe you had an unexpected flat tire and need to get your car up and running quickly. A same-day loan can help make that happen.
Travel: Sometimes family emergencies take place at inconvenient times and in inconvenient places. We can help you get where you need to go to support the people you care about.
Business Needs:

Do you own or operate a small business? Loss of equipment like computers or vehicles, as well as expenses like legal fees or facilities maintenance and repair, can throw a curveball at your business budget. Let Idaho Finance help you get back on track.
Medical Bills: In the United States, medical bills can come without warning and add up very quickly. Especially for those with high-deductible or no insurance, having access to a personal installment loan can make the difference between getting vital care and suffering without. We are here to help you get what you need.
Making the Most of Your Personal Installment Loan
If you've found yourself searching for "quick cash loans near me," it's important to look at the big picture on how quick cash can be obtained responsibly and in a way that encourages increased financial independence for you and your family.

Financial independence refers to the ability to make informed financial decisions, meet essential expenses, and achieve long-term financial goals without relying so heavily on external assistance that you can no longer keep up. Our goal at Idaho Finance is to be a temporary source of external assistance that is part of a long-term plan to improve your personal economic situation.

Cash installment loans can contribute to financial independence in the following ways:
Immediate Access to Funds: Financial expectations can't always be predicted. The ability to handle emergencies, such as those listed above, without borrowing beyond your ability to repay can enhance your financial autonomy.
Debt Management

: Consolidating high-interest debts with an installment loan can lead to better debt management. Better debt management leads to reducing your debt burden and improving your overall financial health.
Credit Building: Responsible payment of a loan can positively impact your credit history and credit score. A strong credit profile opens further and better financial opportunities, including lower interest rates on future loans, improved access to credit, and possibly even better job prospects.
Budgeting and Planning: Installment loans come with reasonable, structured repayment schedules, making it easier to plan your finances. Instead of scrambling every time a bill is due, you can gain a better understanding and response to your cash flow. Fixed monthly payments allow individuals to allocate resources efficiently and avoid the pitfalls of erratic spending.
Flexibility:

When you choose a responsible lender like Idaho Finance, installment loans allow borrowers to tailor your loan to your specific needs and capacity, promoting responsible financial decision-making. This is the difference between making a quick cash loan in a panic and making a quick cash loan with purpose and intention.
Long-Term Goals: When your cash installment loan is applied to things like education or business expenses, you are investing in future earnings and are taking key steps toward achieving long-term financial objectives.
Emergency Fund Protection: By using installment loans to address immediate financial crises, you can avoid depleting your emergency savings, allowing you to continue to build and maintain a financial safety net for times when a personal loan may not be an appropriate response. You continue to keep your options open.
Avoid Predatory Lending: Reaching for a reputable installment loan provider like Idaho Finance can help you avoid the trap of predatory lending, which often leads to a cycle of debt. Responsible borrowing practices promote financial independence by preventing unnecessary and excessive debt accumulation.
It's crucial to note that, while cash installment loans can be a valuable tool in promoting financial independence, they should be used wisely and responsibly. The experts at Idaho Finance are here to help you determine the best way to do that. We can help you assess your needs, evaluate clear loan terms, and have a sensible repayment plan in place to ensure that the loan enhances your financial situation rather than adding to your financial stress.

Ultimately, financial independence is achieved through a combination of smart financial choices, prudent budgeting, and disciplined saving and investment practices. Idaho Finance is proud to assist people in and near Boise, Idaho, in obtaining financial independence as an honest, legitimate lender.

You can reach us today by calling

(208) 893-2330

or

contacting us online

.